contentACCESS Mobile version 1.0 – details
For the list of all release notes click here.
The following list will give a quick overview about the newest improvements that contentACCESS Mobile version 1.0 brings to you:
Features
✓ Data browsing: The browse tab allows the user to browse the archived content of selected data sources (File archive, Email archive or SharePoint archive) and also other items from data sources managed by contentACCESS. All folders and subfolders are also visible. The layout of items that should be displayed in the item list can be customized on the Settings tab – you can show or hide the preview, categories and flags from the list.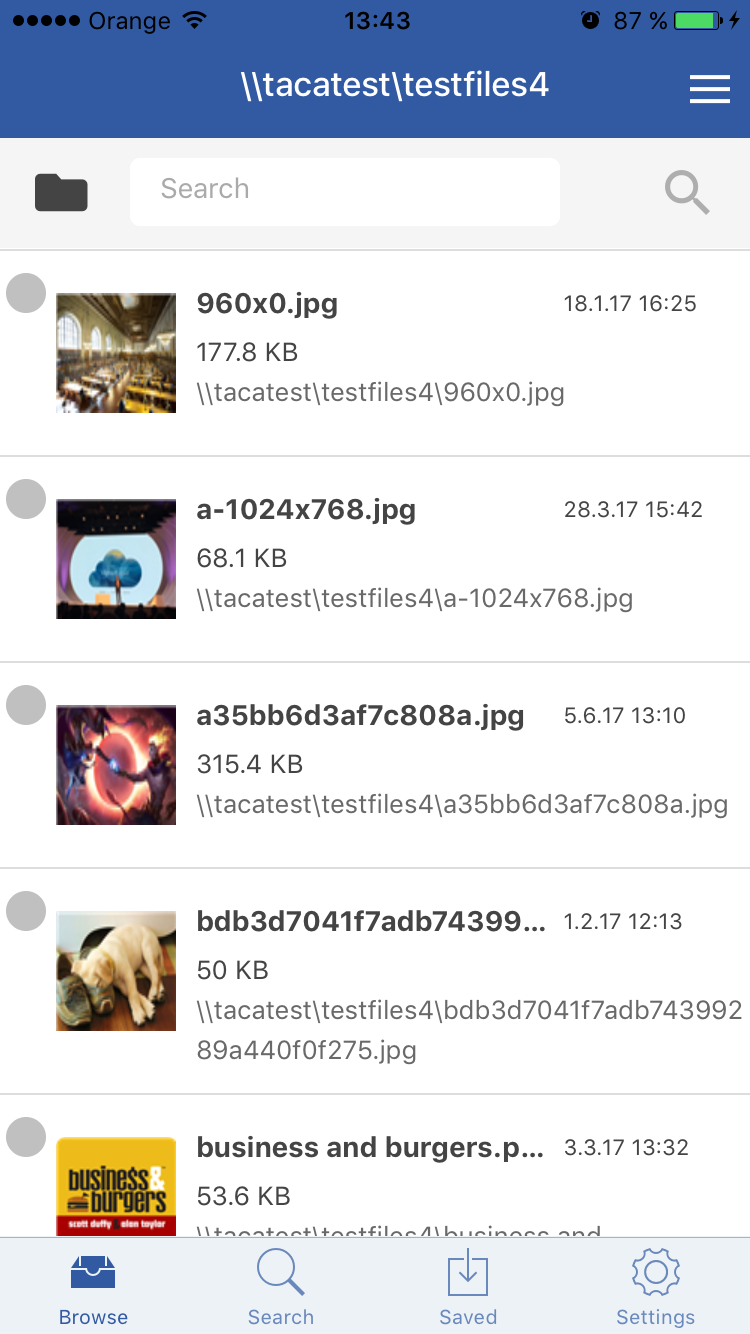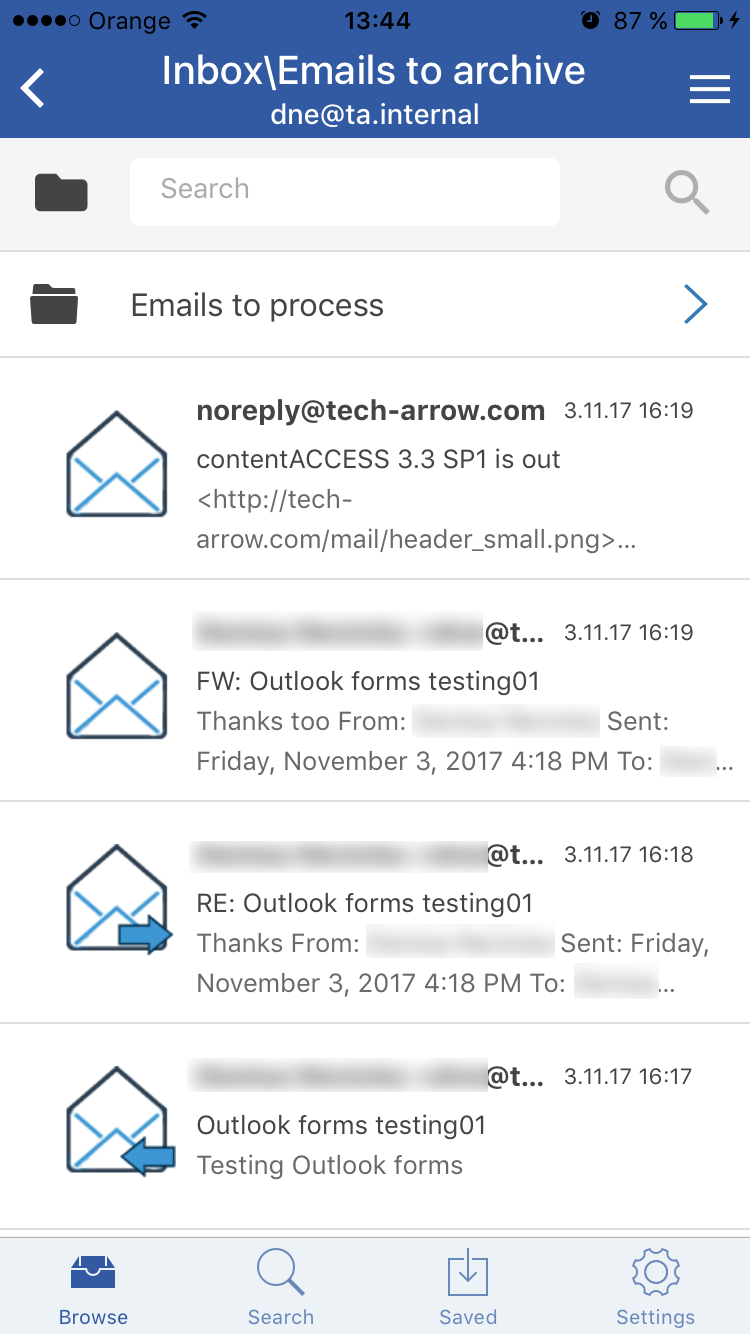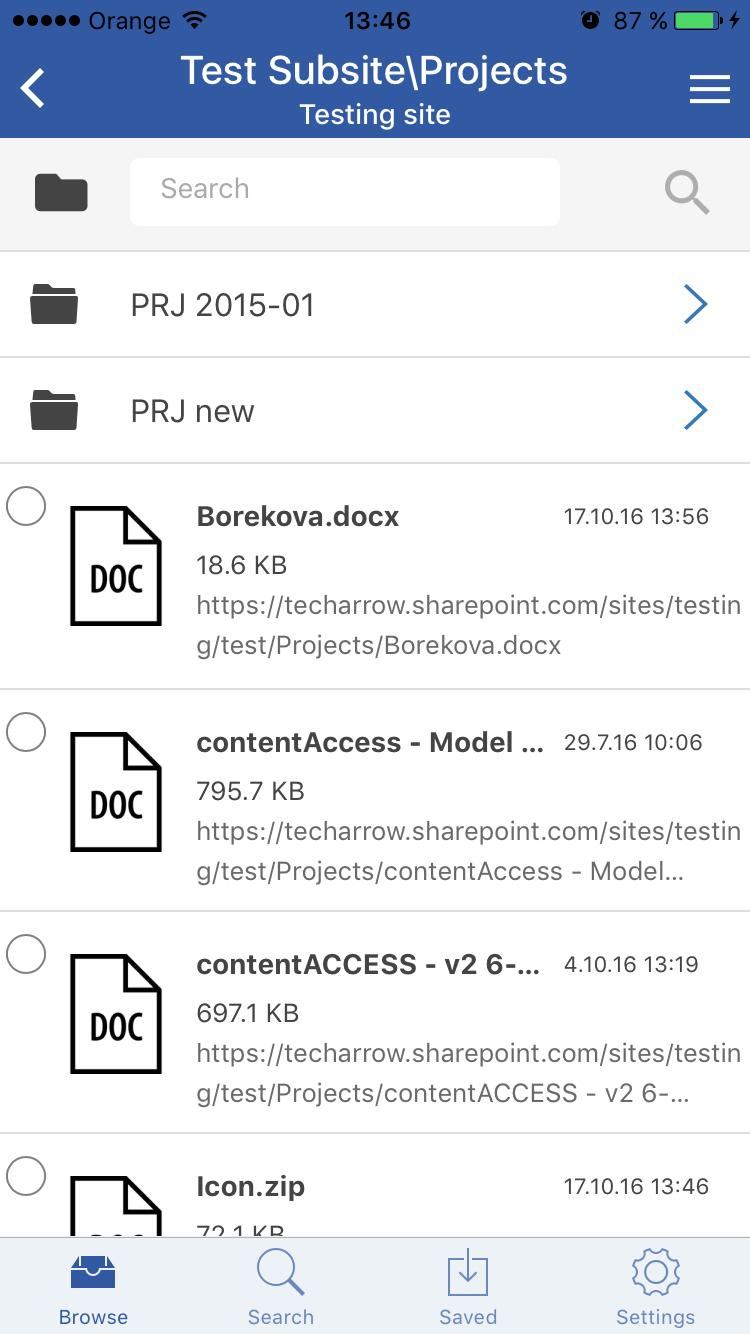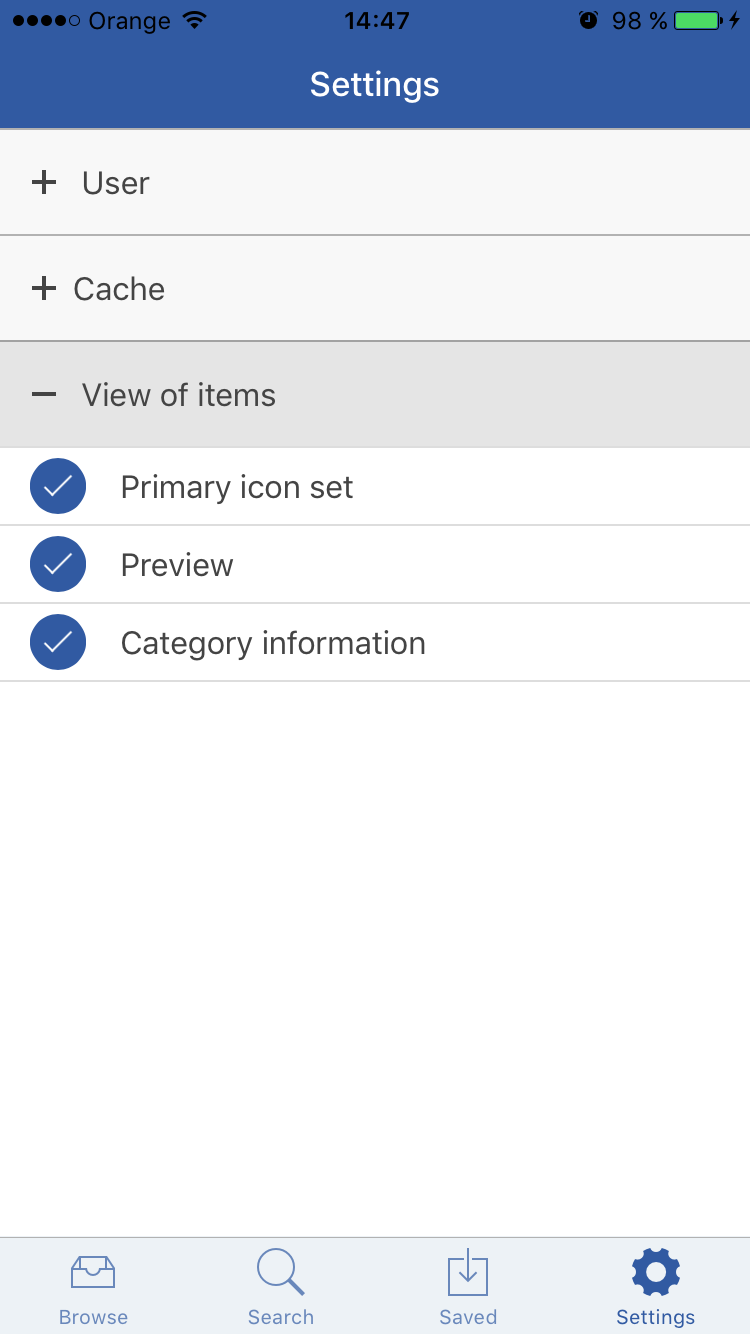 ✓ Preview of the item: We know how valuable your time is. That's why we made contentACCESS Mobile the way so you could quickly access and preview the important details of your items managed by contentACCESS.
contentACCESS Mobile allows the user to preview the email body and access the attachment(s) and other properties. It's also possible to view the full original body of the email with only a single button click.
It is also possible to save the item, email or attachment, but remember that a program, feature or application able to open the item has to be present on the phone first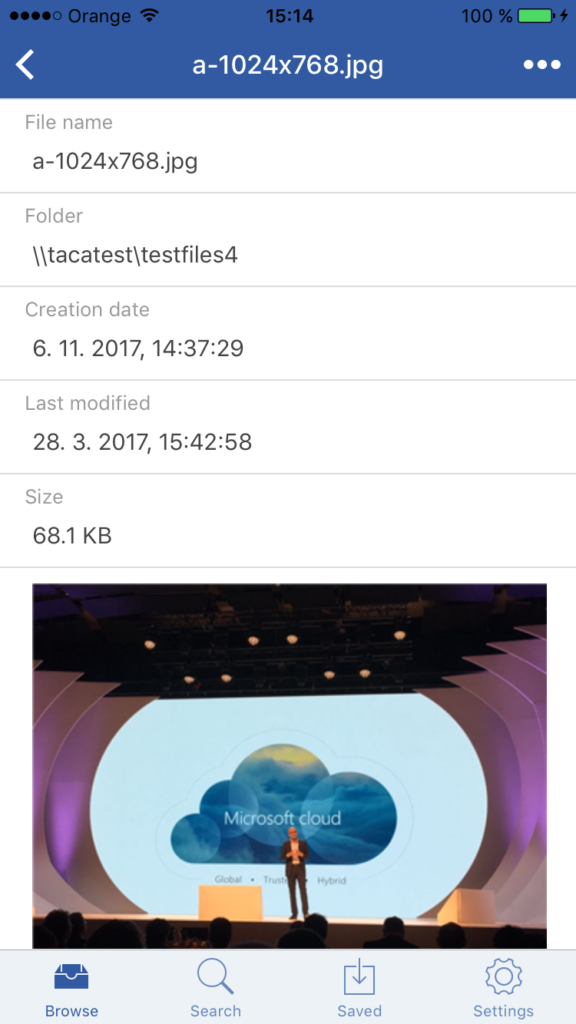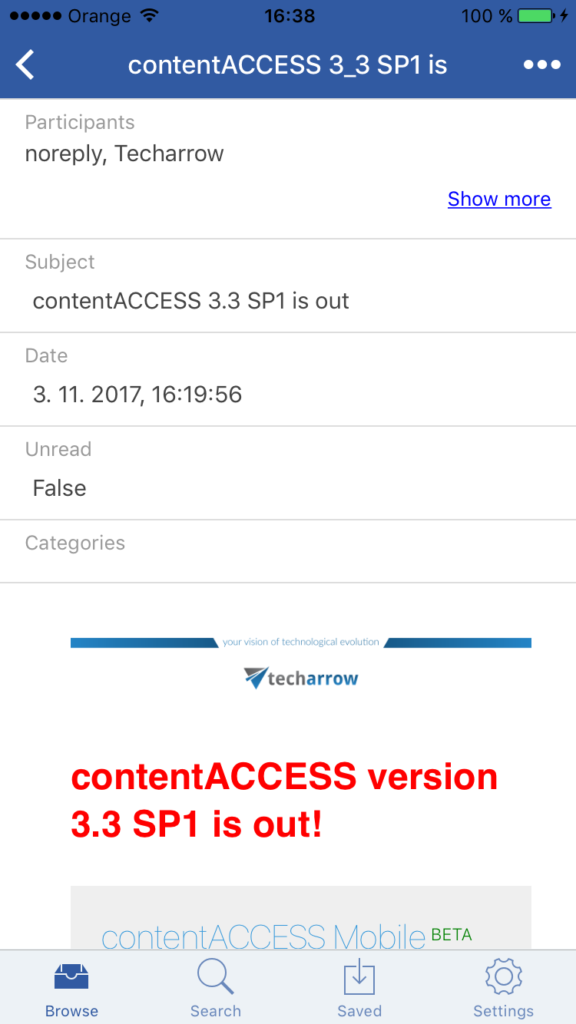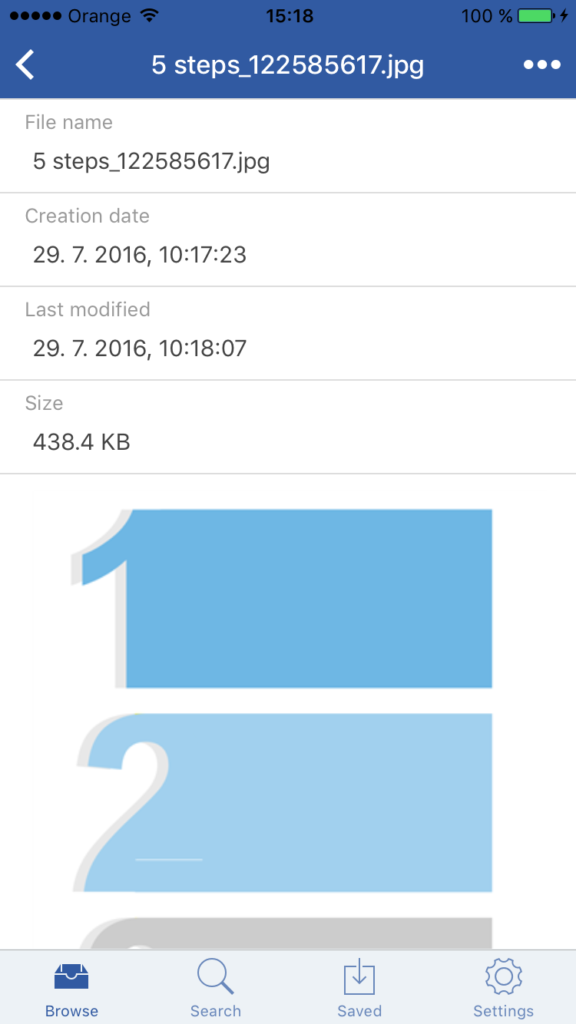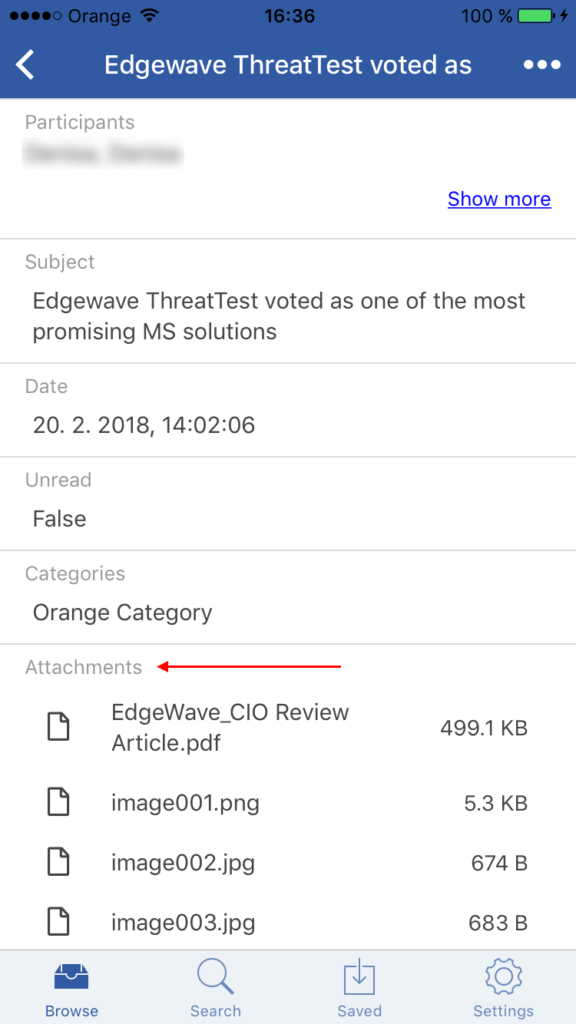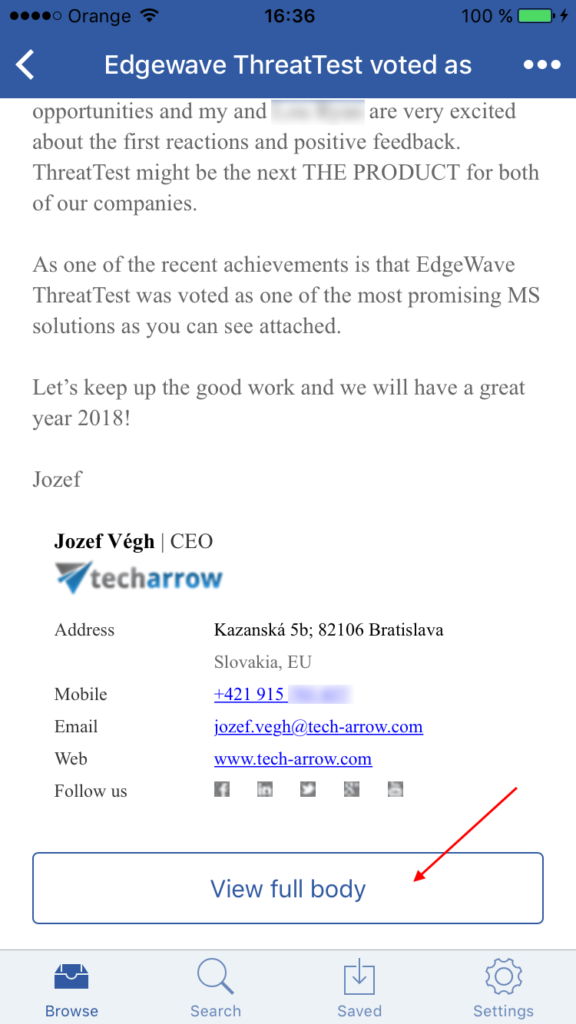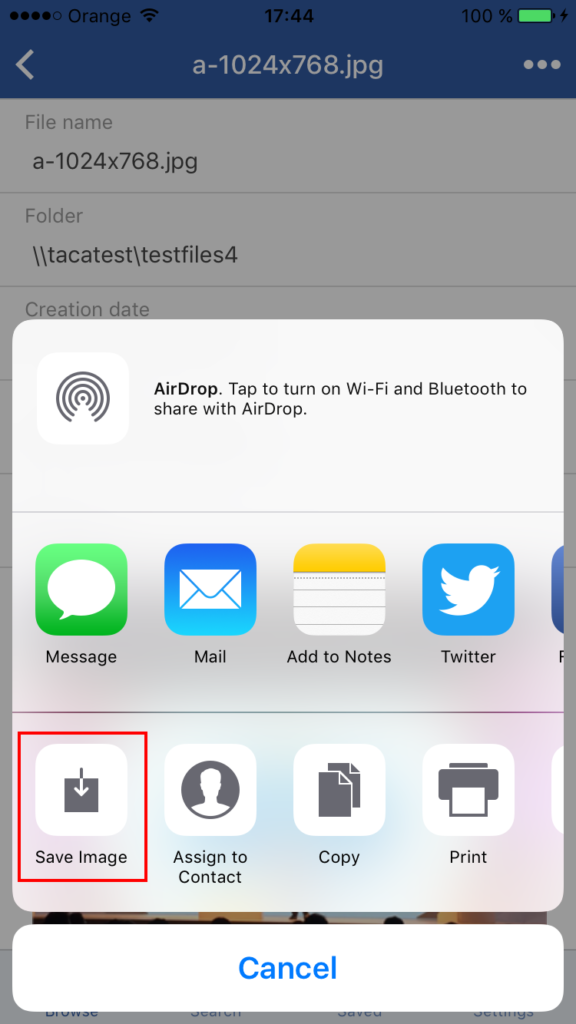 ✓ Share items as binary or link: Are you stuck in traffic, but your colleagues need some emails right away? Simply share them using contentACCESS mobile. The sharing functionality allows you to share items directly or as a link. If you can't use much data or the internet connection is slow, the Share link option is your way to go – you won't need to transfer the whole file, but only a link pointing to it.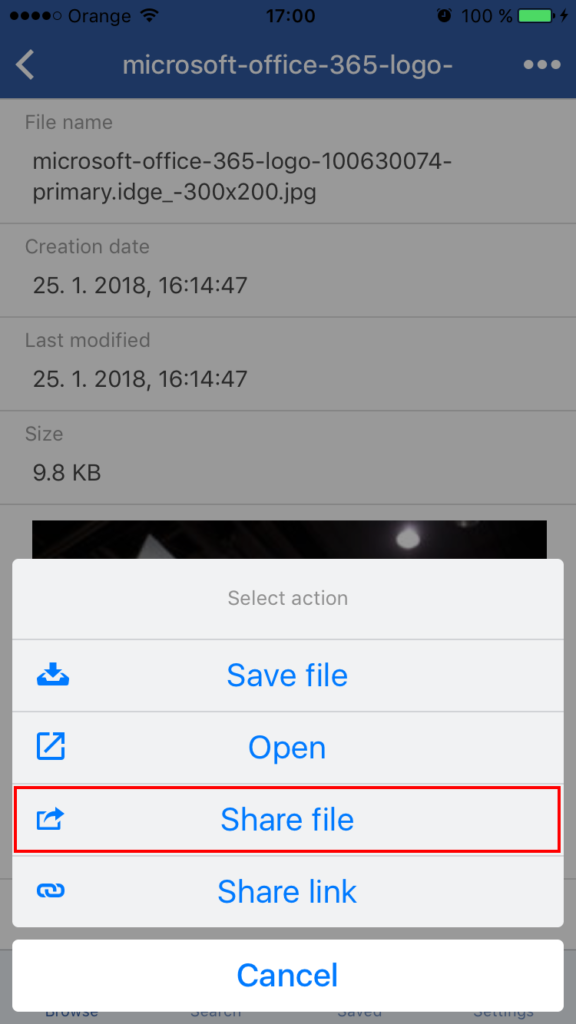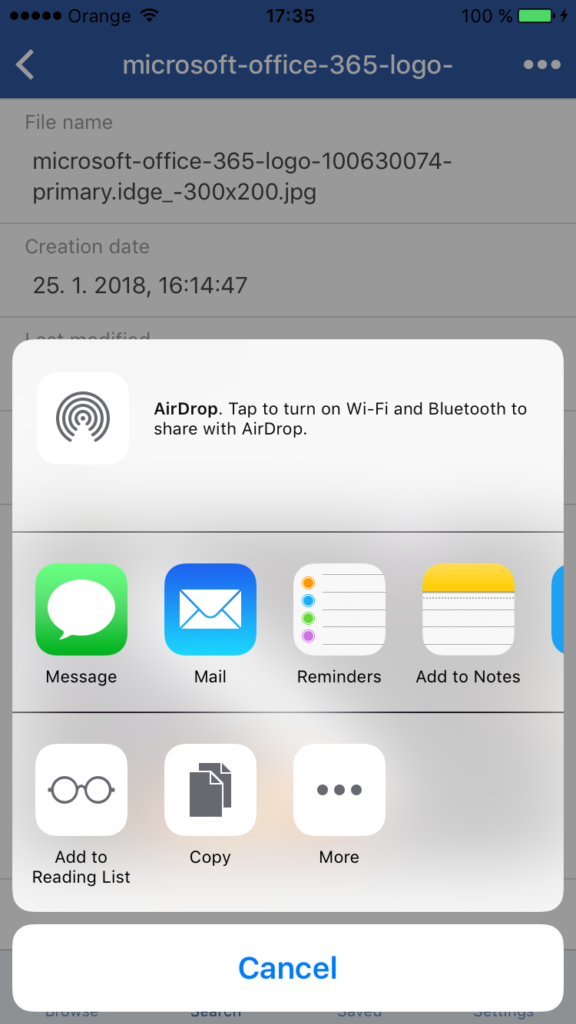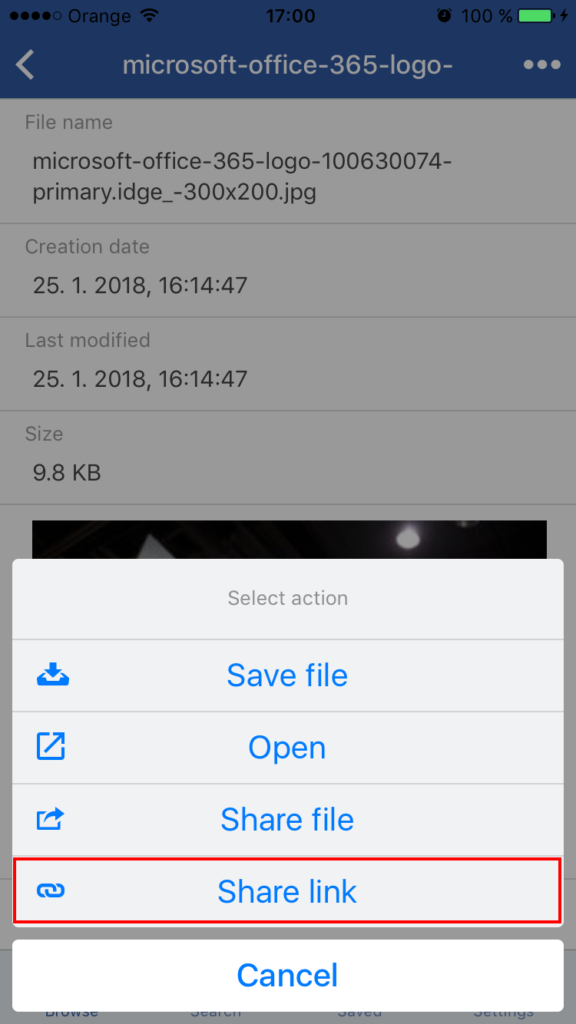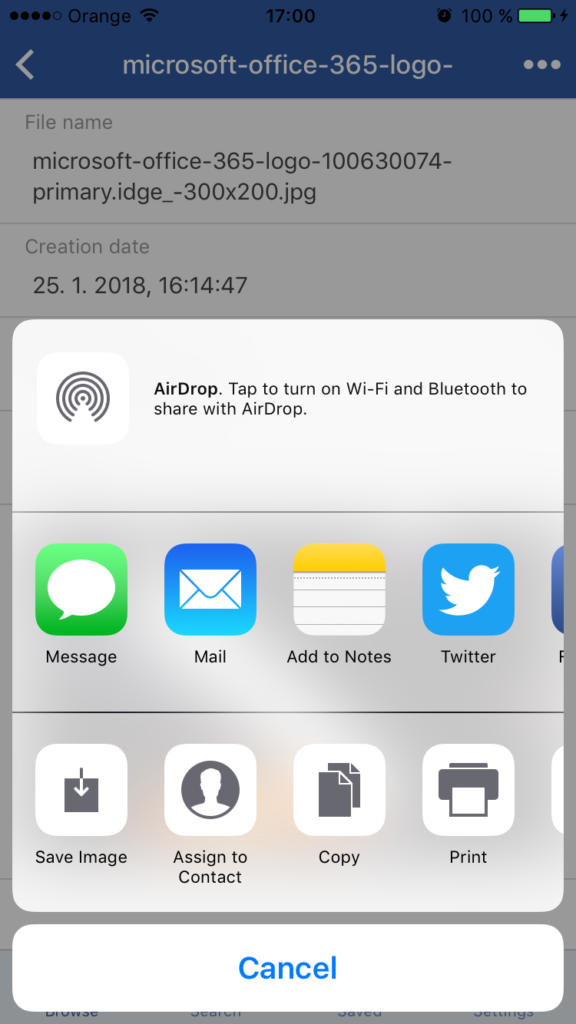 ✓ Store items for offline access: You won't have access to internet connection everywhere during your business trip? No worries, the items can be stored locally to be used in offline mode later. All items available for offline access are listed in a common list.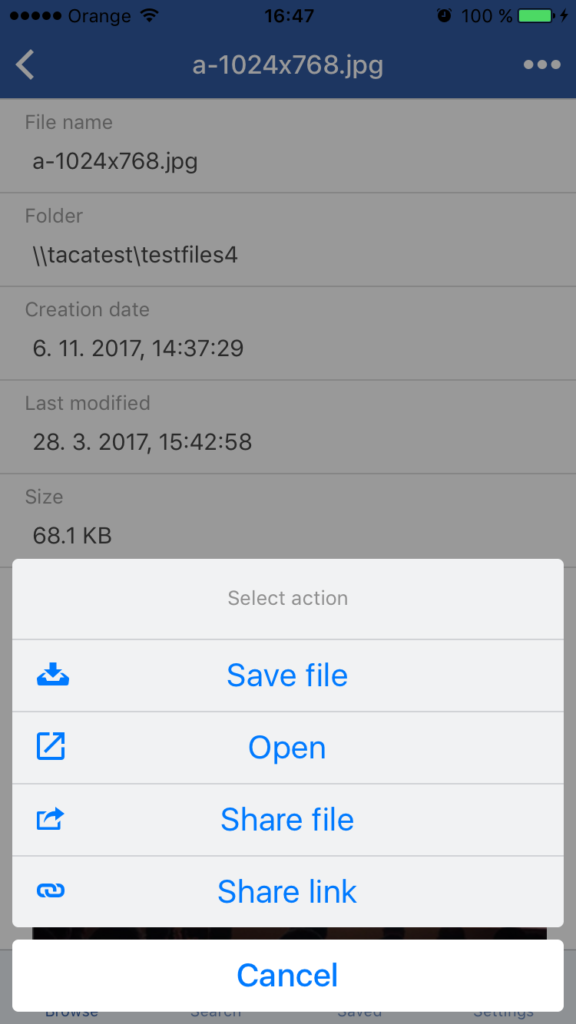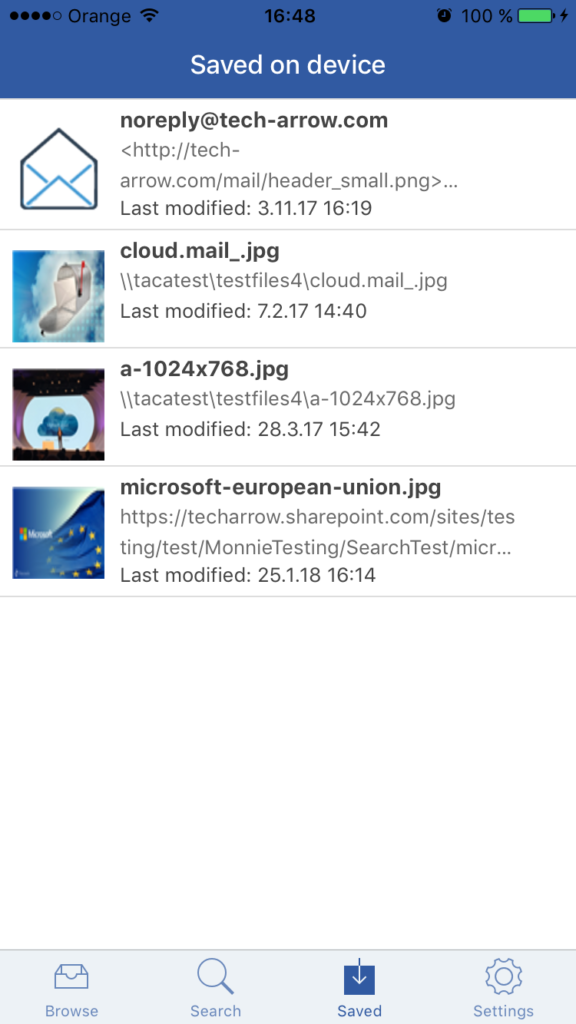 ✓ Search: Search in all available data sources/archives with only a few simple clicks! Use the predefined hints (optional) or specify the property manually. The same search query language as in other contentACCESS client applications is used. This allows the user to easily find any items like emails, files and SharePoint documents managed by contentACCESS directly from his mobile device.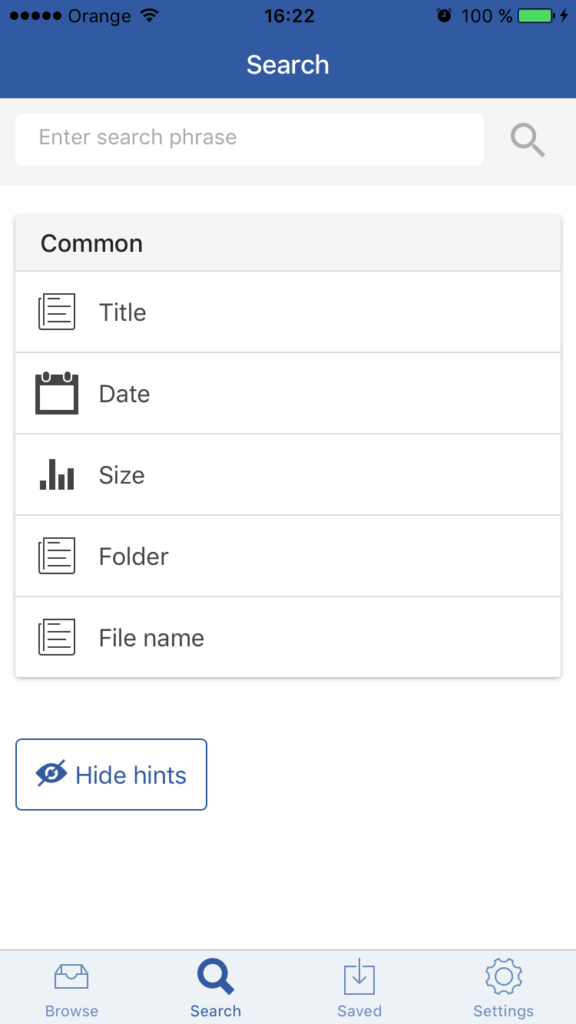 ✓ Multi-language support: Because we are trying to satisfy all our customers' needs and make our apps as easy to use and understand as possible, we made the contentACCESS Mobile available in 5 different languages (as all our apps): English, German, Norwegian, Chinese (simplified) and Portuguese. The language can be changed anytime on the Settings tab.